All the Healthcare You'll Likely Ever Need
Moving to Quarry Hill makes planning for a secure future easy—especially when it comes to healthcare.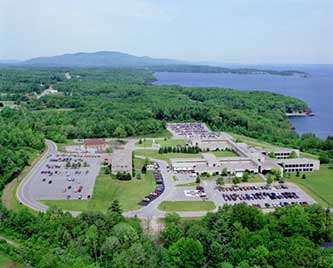 Quarry Hill is part of a nonprofit family of organizations, including Pen Bay Medical Center (an accredited tier-three hospital offering state-of-the-art cancer care and the region's only Stroke Center, is just a few minutes' drive from Quarry Hill), Waldo County General Hospital, Penobscot Shores, the Knox Center and Pen Bay Physicians & Associates.
In addition, Quarry Hill offers one of the nation's best short- and long-term care facilities, according to recent patient-satisfaction surveys. In fact, Quarry Hill placed in the top 3% of some 623 short- and long-term care facilities nationwide in studies conducted by an independent firm.
Lastly, our membership in MaineHealth connects our organization to the resources and expertise of the state's largest healthcare system and its largest hospital (Maine Medical Center in Portland) and home health agency (MaineHealth Care at Home)—dedicated to serving the people of Midcoast Maine. So no matter what part of Quarry Hill you call home, you'll benefit from an established network that has your well-being at heart.